The term 'Apprenticeship Levy' may sound daunting, but it can actually be a great opportunity for business…..
If you have a UK payroll of over £3 million per annum you will have noticed that you now face a 0.5% payroll tax (it came in last year). No-one likes taxes but this one can be hugely beneficial to businesses that use the tax intelligently. And with many businesses not spending it there's an opportunity to get most of the cost of exciting staff training covered by the Levy.
Many businesses have been put off using the Levy because of the bureaucracy surrounding it but a new breed of innovative training providers is finding ways to support companies to use the Levy to drive tangible, bottom-line gains.
A good example of this is Corndel – a leading management and technology training company that has found a way to make its industry-leading programmes fundable through the Levy. Corndel's Level 5 Leadership and Management Diploma, including over 30 hours of professional personal 1-1 coaching, mentoring and support, can be paid for in full using the Levy. Their programme is already being acclaimed by companies including Wates, Pinnacle Group and Regus. The NHS are also about to launch Corndel's programme in Hull.
Improved management skills lead to reduced turnover, absence and employee dissatisfaction as well as increased sales, engagement and productivity.
The UK's productivity is the 2nd worst of all of the OECD countries. A recent survey of employees found that two thirds of workers attributed bad management to be the main cause of poor productivity. Most managers in the UK have received no formal management training.
It's not surprise that companies are using the Levy to develop managers and improve productivity when they can do this at no extra cost to their organisations. What is a surprise is that more have not followed suit!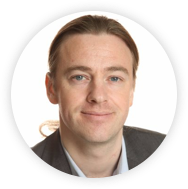 This is a guest blog by Sean Williams, CEO of Corndel – an educational organisation that delivers specialist training and development in leadership and software engineering. We specialise in using Apprenticeship Levy funding to provide world class training for new and existing staff.