We are proud to announce that we have been named the No.2 Learning System of 2023 by leading edtech analyst Craig Weiss.
The awards aim to spotlight learning system providers who are outstanding in the product, service, and vision they provide.
Evaluating systems for the ranking was based on Craig Weiss' 15 variables for criteria, including questions on UI/UX for learners and admins, standard functionality, metrics, content marketplaces, training and support, curation, and more.
Craig Weiss named Learn Amp the No.2 Learning System of 2023 based on rigorous analysis of the platform. The review highlights Learn Amp features like our Skills module that includes "data visualization that will tell you the necessary learning story to skills frequency, top skills and top skills with a specific role or topic."
Our CCO and Lead Solution Architect, Joe Hill-Wilson, reflected on the award:
"Craig is one of the most trusted analysts in the learning technology space and we've respected his point of view all through our journey to where we are now.

We've crept up his rankings year-on-year, often outperforming bigger, better funded and more established players. To have made No.2 this year and the de facto No.1 employee-focused solution means everything to us and we are proud of the recognition."
Several of our stand-out elements such as escalation policies to enhance compliance and regulatory solutions, cohorts and community organisation, solid metrics, and learner and admin UI/UX were also noted.
Learn Amp is outstanding in the flexibility of the platform to offer solutions for a hugely varied set of use cases, which allows businesses to design and build their own tailored platform. As Joe Hill-Wilson notes; "we can meet their needs now and in the future."
Our Chief Product Officer Matthew Jeffries commented:
"We're proud of being awarded No.2 as it shows that we have consistently delivered against an ambitious roadmap that delivers true value to our customers. This is testament to how well our team have created something that helps businesses to deliver throughout the whole employee journey."
There are also scheduled roadmap features that helped Learn Amp place second. Including homepage widgets to better direct users to systems such as HRIS, supercharged content curation, and enhancements to events. See a summary of our roadmap highlights for 2023.

Our founder and CEO Duncan Cheatle aptly summarised sentiments across the team:
"I'm incredibly proud of the team in getting us to the point where we are ranked the second-best learning system globally. This is an incredible achievement and recognition for our work to be the best employee-focused learning system."
The win was celebrated by the team at our January 2023 All Hands Away Day, alongside Learn Amp's 6th year anniversary since launch and 1 year anniversary since achieving B Corp accreditation.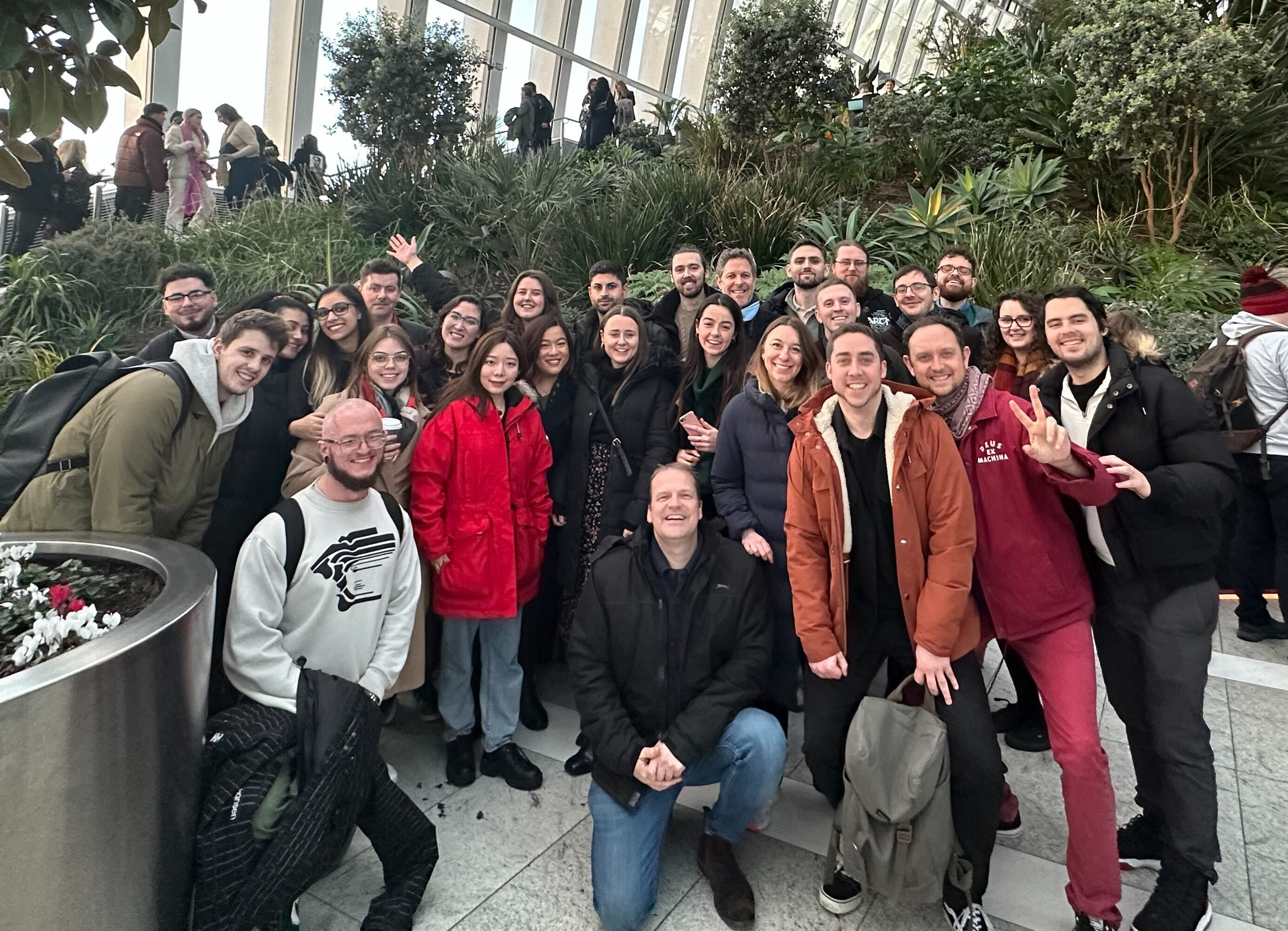 To find out more about how Learn Amp could benefit your business, get in touch.