GDPR is fast approaching and we all need to get prepared. In this blog channel doctors Steve Sullivan outlines the fundamentals that you need to get your head around
Whether you think that your most important stakeholders are your customers or your employees (that's a question we can leave for another blog at another time!), they form either end of a potentially big challenge coming your way very soon. Irrespective of any other challenges and changes it may present, the General Data Protection Regulation (GDPR) and forthcoming UK Data Protection Act will surely have two results:
Your customers will increasingly seek to exercise their new and enhanced personal data protection rights
Your employees – especially those in the frontline, dealing with customers face-to-face or remotely in the contact centre – will need to handle those new customer requests and demands
As a bare minimum, you need your frontline colleagues to:
Recognise a data privacy-related customer request (a Subject Access Request, the Right to Erasure, or a 'how do you use my data?' question)
Know what to do as a result
And, ideally, have awareness and knowledge based on a confident understanding of your organisation's approach to handling personal data, customer data journeys and so on
So, you will need to train your people on:
New processes – often complex ones, requiring considerable accuracy around the identification and verification of customers
New types of questions and demands from customers
To confidently navigate through complex workflows and potentially challenging dialogues (e.g. explaining to a disgruntled customer demanding their 'right to be forgotten' that in fact you can't delete all their data because other laws dictate that you retain their data) requires good training content and great employee engagement. That's a big ask, but the new post-GDPR environment will be with us for good; a one-off training blitz just won't suffice.
Some colleagues will be getting regular exposure to customers' personal data protection queries and demands. For others they may be far less frequent, or just come in fits and starts. So you need to be able to maintain and enhance employees' knowledge and understanding – and give them the ability to manage their own learning and reinforcement.
This is where having a learning management solution with the flexibility to manage and deploy a variety of training content and messages, as well as supporting self-learning can come into its own. Your frontline teams will have to manage increased demands from customers around the treatment of their data. For your colleagues to do so confidently, in a way that will deliver the sort of positive customer experience you aspire to, relies on them being equipped with the right processes, understanding and context.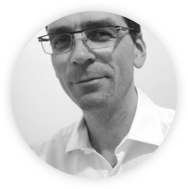 This is a guest blog by Steve Sullivan, Founder of Channel Doctors. CD are 20 weeks into a series of weekly 'bite sized' blogs to guide customer experience people through their preparations for the GDPR and 2018 Data Protection Act: www.channeldoctors.co.uk/blog